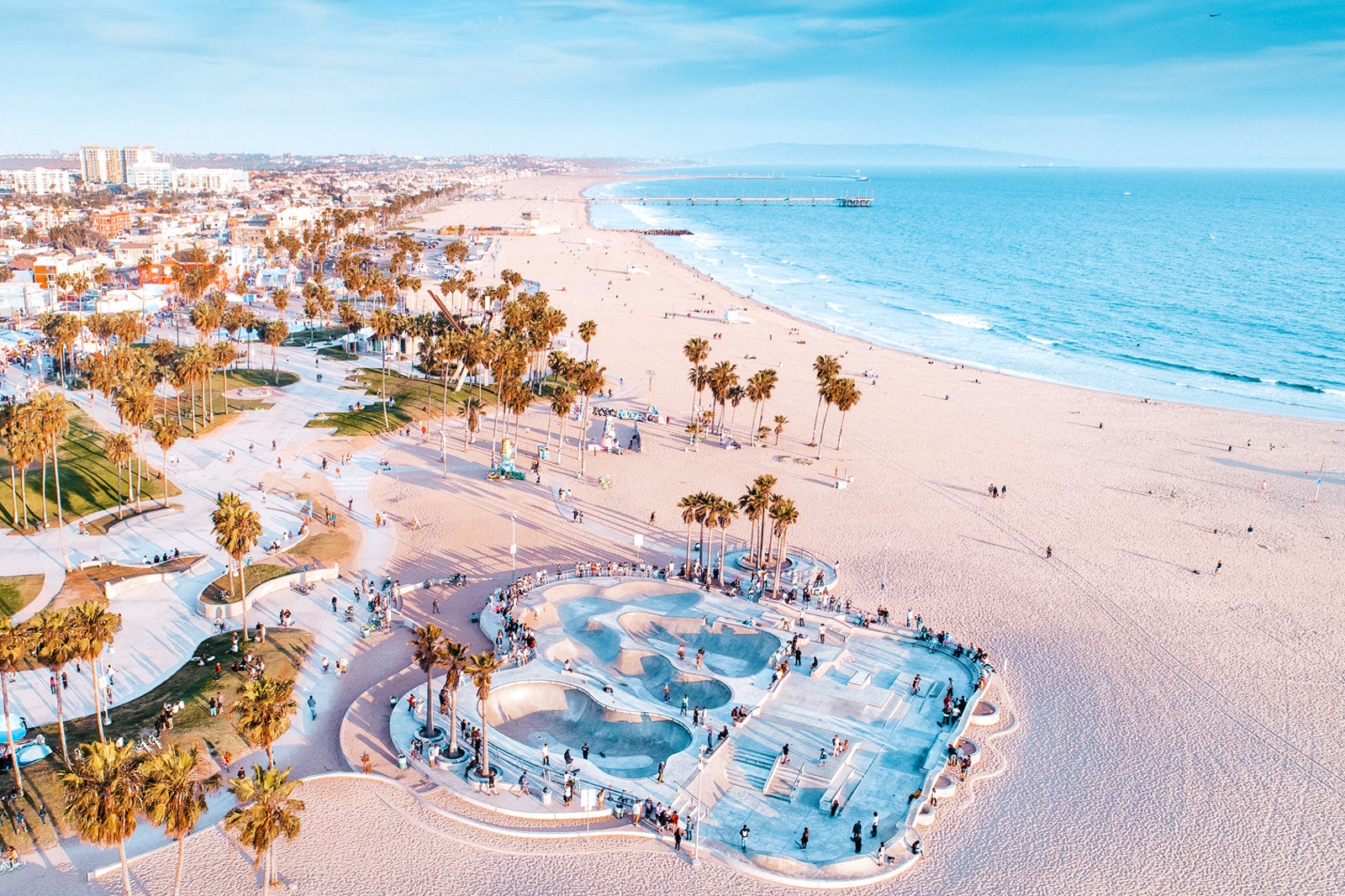 Venice Beach is a cultural hub and sandy shore where you'll find plenty of room to relax, surf, and play beach games around the recreation centre. No matter what kind of outdoor adventure you're looking for, you'll find it at Venice Beach. The water is always inviting, but you can also enjoy a game of basketball, volleyball, or tennis here.
How long you spend here depends on what you plan to do. An hour or 2 at the beach is a nice way to spend the afternoon, but given the extent of activities available, Venice Beach could easily be an all-day affair.
Venice Beach in Los Angeles - one of the highlights of 14 Best Beaches in California and 12 Best Things to Do in Los Angeles (Read all about Los Angeles here)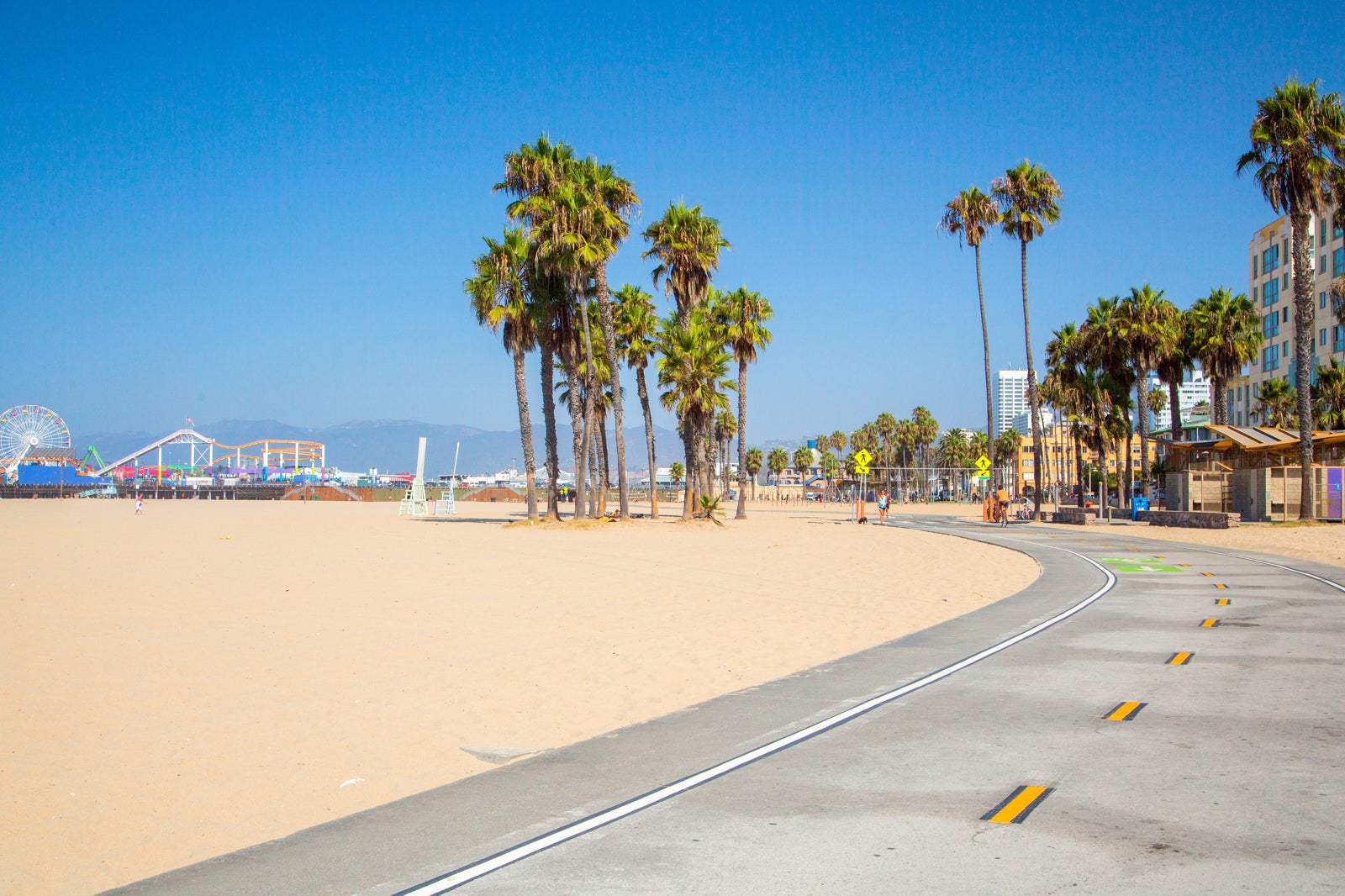 Venice Beach highlights
One of the most iconic aspects of the beach is the promenade. In this area, you'll find a wide variety of restaurants and shops, including those that carry equipment like swimming costumes and paddleboards to take your aquatic adventures to the next level. This beach is home to several basketball courts and skate parks if you're looking for something a bit more adrenaline-inducing.
Relaxing on the beach is easy, thanks to its soft sand and fishing pier. On the southern side of the beach, you'll find a 1,310-foot pier where you can cast out and see what's biting.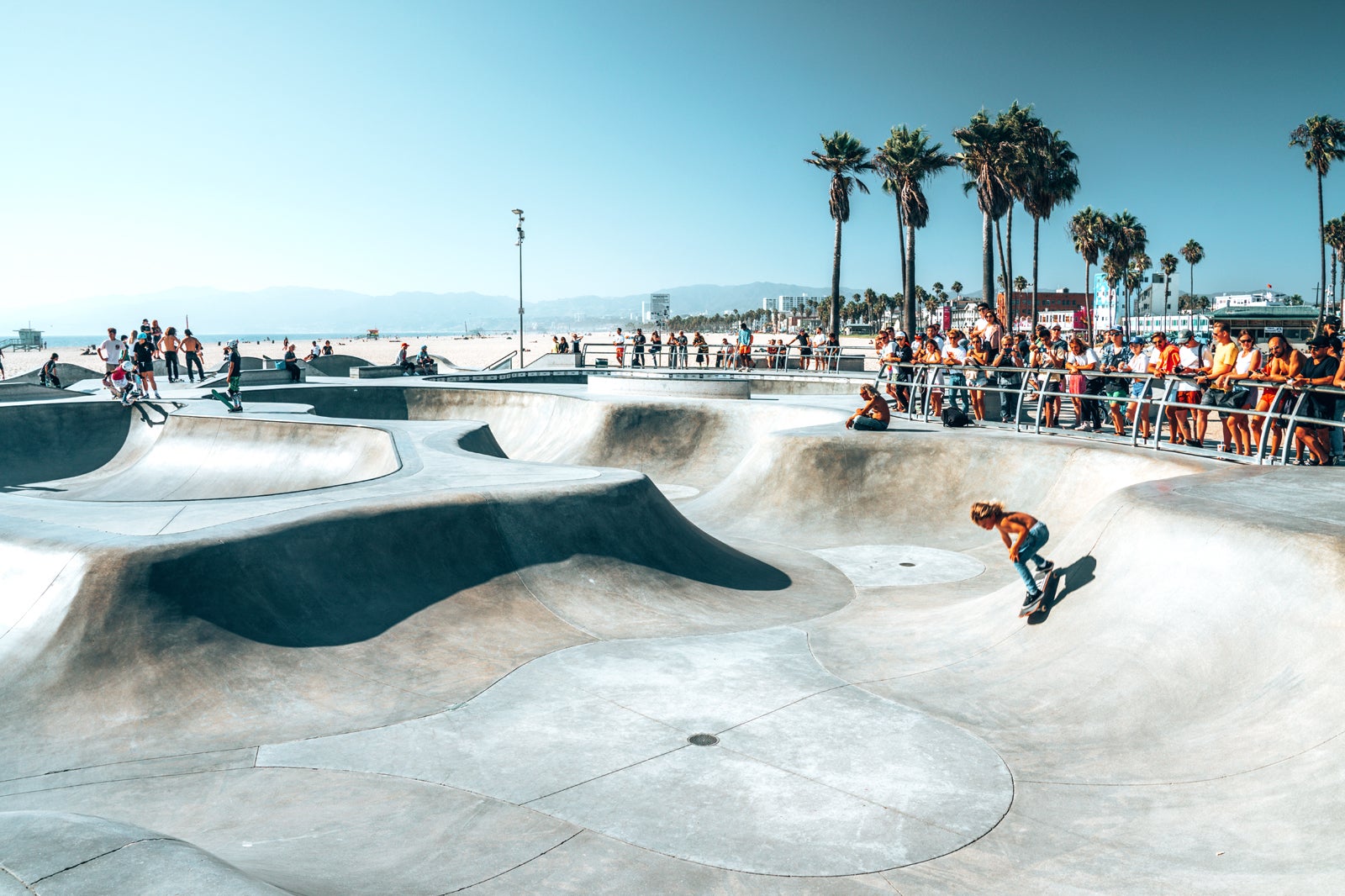 Good to know when visiting Venice Beach
While you'll always find something exciting to do in Venice Beach, it's important to remember that it gets very crowded on weekends during the summer. You can avoid the crowds by arriving in the morning, but the beach often has a bit of a fog in the early morning and late evening.
The main area of Venice Beach can get quite busy, so you should head to the south side if you prefer a quieter experience. Generally, the pier isn't going to be as busy if you're looking to avoid the crowds. Finally, don't forget to tip street performers you enjoy.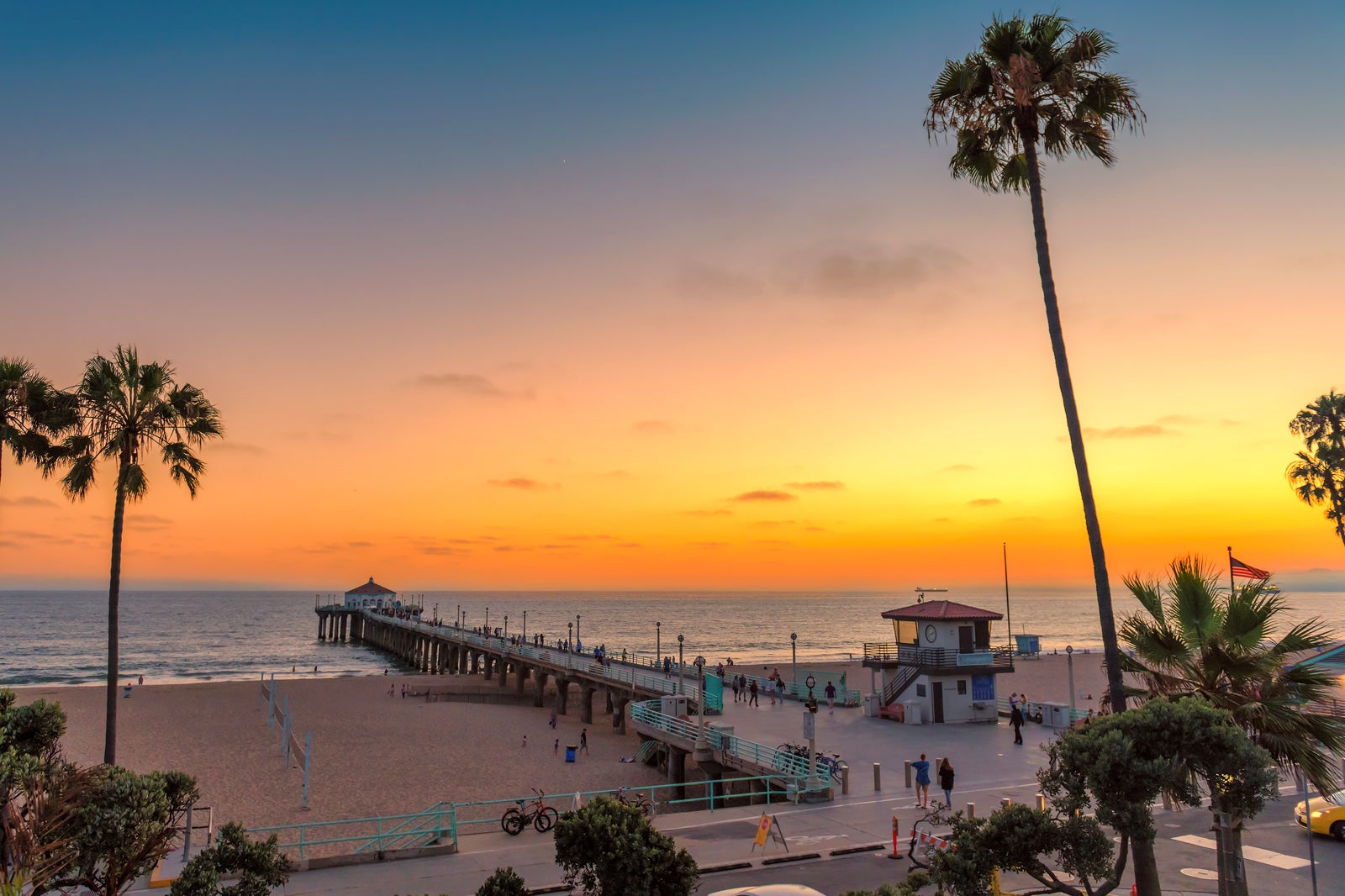 Venice Beach in Los Angeles
所在地 : Windward Ave and Ocean Front Walk, Los Angeles, CA 90291, USA
営業時間 : 24/7
申し訳ありません。このページはまだ翻訳されていません。
ページトップに戻る