60654 ILシカゴ110 West Huron St
kitchen is good for long stays
Expedia の宿泊者限定の口コミ
朝食の種類がもう少しほしい
Expedia の宿泊者限定の口コミ
Drew F.からの返信
Thanks for staying with us. We appreciate your feedback!
Very comfortable and nice locoation for sightseeing
Expedia の宿泊者限定の口コミ
Andrewからの返信
Thanks for staying with us. We appreciate your feedback!
英語の口コミは、インターナショナルサイトのゲストが投稿した口コミです
It was ok
My intial check in experience was cold. I ended up staying for three days due to convenience and i was comfortable. I was on the waitlist for three days for a hot plate. Never got one. Its a kitchen suite, so i couldn't understand that. Feels like i wasted money on buying food. Overall, it was ok. Very clean and comfy.
Hotels.com の宿泊者限定の口コミ
Big window, great city view.
Good location..... front desk was friendly. Close to a Whole Foods and cool restaurants. Cleaning service is every 5 days but only because of new corona policies. Very noisy person in the room next door, but that's not the hotel's fault. Large window made for a great view of the city. Uber was always just minutes away. I'd stay here again.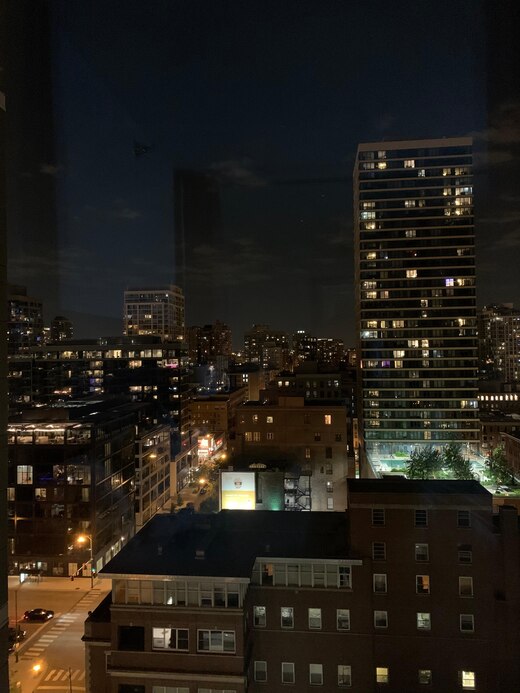 Hotels.com の宿泊者限定の口コミ
Terrible experience, not worth my money
Customer service leaves a lot to be desired. It is touch and go. I had some nice people up at the front, that were helpful, and done that were just plain rude. This hotel took advantage of the pandemic to neglect about cleaning rooms during the stay and not provide the free breakfast as promised on their site. They gave out a granola bar and a water instead of the breakfast buffet. They could have done individually wrapped pastries, cereal, milks and juices, etc. they were just trying to save money and cheap out on their guests. They also said they couldn't come collect the trash from the rooms or pickup dirty towels and replace them with clean ones because of "possible exposure". Yet during my week long stay I witnessed several staff, including housekeeping, security, and concierge staff ALL not social distancing and NOT wearing masks on various occasions. So tell me again why you couldn't clean my room?
Hotels.com の宿泊者限定の口コミ
Do not honeymoon here.
On arrival front desk was only concerned about getting us to our room. They had no concerns of it being our honeymoon. As well as we paid $500 per night when rooms were $100 per night upon us looking them up ourselves. This was during the riots happening on May 31st. We came in to yellow pillows and dirty room. On the second day our tv stopped working so we were sent to another room. Only then the front desk said oh it's your honeymoon and gave us a bottle of wine. But only solution to the tv was a new room as the maintenance wasn't available at all. We booked for 3 nights and in the second night we decided to leave as Chicago was on fire and businesses destroyed as well as parked cars. In fear of our car destroyed and an unsafe stay we left. Only for the then day person to say he can't do anything for us leaving early and knows nothing about dealing with online booking companies. No help any time. With acomadations. No help with parking that was listed on the site as valet available. No help anywhere. Just felt they wanted us gone and away. A terrible honeymoon spent in just a hotel room with staff who didn't care.
Hotels.com の宿泊者限定の口コミ
Very impressed even when faced with the outbreak !
Amazing service with a smile even during the Covid virus outbreak. Rosio in cleaning was there daily. Although they were not cleaning our rooms she was available for anything we needed. I even saw her picking up trash in front of the hotel one day. They were all dealing with grief as we were but you could not tell. They made immediate adjustments to ensure the safety and to avoid spread of the virus as well. Kudos to the management and employees at this property. Very impressed !
Hotels.com の宿泊者限定の口コミ
Just amazing. Everyone was nice, and it is just close to everything.
Expedia の宿泊者限定の口コミ
Laura O'Haraからの返信
Thanks so much for the kind words!! Please come see us again soon
Friendly and responsible staff especially with the current pandemic if COVID-19. Knowledgeable about local parking options and made the whole experience easy and enjoyable!
Orbitz の宿泊者限定の口コミ
Laura O'Haraからの返信
Thanks for taking the time to leave this great review. We are really working hard to keep our guests and our employees as safe as we can.
They took to lone to find my reservation and I reserved a king size bed and ended up with a queen
Hotels.com の宿泊者限定の口コミ
Laura O'Haraからの返信
Thank you for taking the time to write a review about your experience. I am sorry you experienced difficulty upon arrival. We will discuss this with our staff so they are better prepared to handle situations like this in the future
In the midst of Covid-19 and still held up all expectations.
Expedia の宿泊者限定の口コミ
Laura O'Haraからの返信
Thank you so much for the great rating and the kind words. Travel safely, and we hope you will come back and see us again!
Hotel stuff are very friendly and the room is very clean
Hotels.com の宿泊者限定の口コミ
Laura O'Haraからの返信
Thanks for taking the time to leave such an awesome review!! Come back and visit us again!
So homey! Breakfast was great and the service was impeccable!
Orbitz の宿泊者限定の口コミ
Laura O'Haraからの返信
You're too sweet! Thanks for the amazing review! We can't wait to welcome you again.
Had a great view from my room. Modern appliances in room.
Expedia の宿泊者限定の口コミ
Laura O'Haraからの返信
So glad you loved the view and your room!! We're here all year, we can't wait to welcome you again!! Travel safely!
The only con was that there was no free parking. We had to download an app to find a good and reasonable parking location called Spot Hero. It was very helpful as we were parking $9.00 every two hours to park!! Free breakfast was nice. The kitchenette comes in handy. The Neutragena soap dispenser in the shower was impressive.
Expedia の宿泊者限定の口コミ
Laura O'Haraからの返信
Thanks so much for taking the time to leave your review and provide a perfect rating!! Yeah, parking is a tough one down here. I'm glad you were able to find a good deal on spothero.com though! We hope to welcome you back again some time!
Cozy Stay in Prime Location
Comfortable stay with needed amenities, prime location. No parking included though
Hotels.com の宿泊者限定の口コミ
Laura O'Haraからの返信
Thanks for the perfect 10!! Believe me, we definitely wish we could include parking for you and all of our guests, unfortunately that is the one thing that is our of our control. We hope our customer service makes up for that a little bit though :)
Location, cleanliness, complimentary breakfast , staff's friendliness , set up of room
Expedia の宿泊者限定の口コミ
Laura O'Haraからの返信
5 out of 5! Thanks so much! We can't wait to welcome you back soon!
Star ⭐️
Great
Hotels.com の宿泊者限定の口コミ
Laura O'Haraからの返信
No, YOU'RE Great!!! We can't wait to welcome you back for an even GREATER experience!! Travel safely,
Everything was wonderful! Enjoyed my stay! Room was clean and ready and service was excellent!
Expedia の宿泊者限定の口コミ
Laura O'Haraからの返信
And we enjoyed having you!! Thanks for the 5 out of 5 and especially the mention of our service, that's our FAVORITE compliment!!! Please come visit us again!
Second time staying at this hotel. Great stay excellent service.
Hotels.com の宿泊者限定の口コミ
Laura O'Haraからの返信
We can't wait for you to come back for your third, fourth and fifth!!! Thanks for the awesome rating and review!
Location, very close to Michigan Ave, shopping stores, restaurants...etc
Expedia の宿泊者限定の口コミ
Laura O'Haraからの返信
thanks for taking the time to leave a great review with all your favorite things!
Chicago Fun
Great location and friendly staff. Hot fresh breakfast and access to the sites was good too.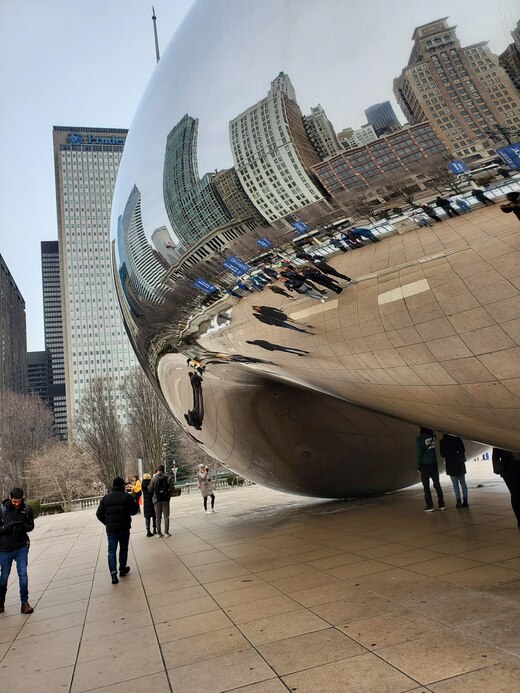 Hotels.com の宿泊者限定の口コミ
Laura O'Haraからの返信
awesome pics! Thanks for leaving such a great review! We can't wit to welcome you again!
The hotel location was good, but the elevators were super slow, WIFI was out from 7am to almost 1pm which the tv was connected too, so no TV and Wifi was horrible, then on top of that we wasnt offered ANYTHING NOT EVEN FREE WATER FOR THE INCONVIENCE..I WILL NOT STAY HERE AGAIN 👎👎 THEN HAD TO CALL ON A COUPLE FIGHTING IN A ROOM WITH HILDREN SMH
Orbitz の宿泊者限定の口コミ
Laura Oからの返信
Thank yo for taking the time to write this review. I am so sorry to hear of the experience you had with us. We hate when our wi-fi goes out as well. We totally understand how inconvenient that can be. Our engineering team was able to correct the issue later that day. Unfortunately, because it happened on a weekend, things take a little longer than we would like. We hope you will give us another shot next time you are in town, especially since you like our location so much! We would be happy to give you a complimentary bottle of water for your next stay.
One of the best hotels for business
The Home2 Suites was chosen initially because of its close proximity to our meeting site and the positive reviews it had on Hotels.com. I had traveled extensively for business for over 30 years and this is one of the top 5 or 10 hotels I have ever stayed in (for business purposes). It was clean, the service was exceptional, the rooms were up-to-date and thoughtfully laid out, complimentary breakfast was great, etc. I plan to stay at this hotel on any further travel to Chicago, whether personal or business. EXCELLENT hotel!
Hotels.com の宿泊者限定の口コミ
Laura O'Haraからの返信
WOW! Thank you SO MUCH for such an amazing review! So glad you loved it here!! we can't wait to welcome you back again soon!
A new fabulous place to stay, long or short. Close to The Loop, shops, restaurants. Easy to walk around area, clean and very friendly. Breakfast self serve is fab also, hot coffee and tea available all day and night. Very accommodating and fun staff, defo will stay again. Thanks 🙏
Expedia の宿泊者限定の口コミ
Laura Oからの返信
Thank you so much for taking the time to leave such a great review. We really appreciate it and we love that you enjoyed yourself!!
Staff needs better training, not the nicest staff.
The property itself is very modern and recently built. Unfortunately the service wasn't as good. There was many issues by the staff that were disappointing. To start, at check in my card was charged twice for the room. My reservation was booked and paid in full through hotels.com but was charged a second time at the property. After we were checked in, we headed to our room. The rooms are very spacious and nicely organized. We noticed our heater wasn't working so we called maintenance, they sent a gentleman to our room who said the heater was locked by a manager because the previous guest was using the air conditioning while the rest of the rooms were using the heater. He said he would contact his manager to fix it. Two hours pass and nothing, so I call them again and a woman at the front desk said she would look into it. Another two hours pass and nothing. We simply requested extra blankets that night. Upon check out we called to request a late check out and the front desk woman rudely said they weren't able to accommodate us. Most properties give a complimentary hour. I was willing to pay for an extra hour but she wasn't having it. The staff seemed new and somewhat unorganized. We would've loved to stay here again but with so many other choices in the area, we probably won't.
Hotels.com の宿泊者限定の口コミ
Laura Oからの返信
Thank you for detailing your recent experience with us. I love hearing that you enjoyed the new property and your room! I am so sorry you had such an experience with our front desk staff. While we have been open for a year now, and are lucky that some of our employees have been with us since opening, we are always using instances like this as an opportunity to strengthen and improve upon our customer service skills. I will definitely be doing just that with this review, so thank you. I hope that you will come back to visit us again so you can see how your words were able to be put into action! Thank you!
This hotel is a gem, great location and the room facilities are above the norm. Extremely helpful from the day we checked in to checkout, nothing was too much trouble. Little things like help yourself to apples on the reception counter to 24/7 coffee. We will definitely be staying when we return to Chicago for another visit.
Expedia の宿泊者限定の口コミ
Laura O'Haraからの返信
Thank you so much for taking the time to call out the little details!! We love our guests and love hearing that they had a great experience! We can 't wait to welcome you again!
Great updated hotel. Quality service! Definitely would recommend!!!
Expedia の宿泊者限定の口コミ
Laura O'Haraからの返信
Thanks for the review, perfect rating and the future recommendations!! So sweet of you!
Room cleaness, and location. Excellent front desk services
Expedia の宿泊者限定の口コミ
Clean and staff very nice and close the restaurant and store
Orbitz の宿泊者限定の口コミ
Very nice hotel, clean rooms and exceptional staff
Expedia の宿泊者限定の口コミ
The breakfast in the morning was hearty and varied. There was always coffee available which I appreciated and the kitchen in the room was extremely useful.
Expedia の宿泊者限定の口コミ
Great stay
Great experience. The room was spacious and clean and comfortable and the staff was extremely helpful, especially Jason from the front desk. The hotel is in a great location with plenty of things within walking distance. I would highly recommend!
Hotels.com の宿泊者限定の口コミ
The room was fairly basic, but well designed. I was very disappointed that the room did not match the picture on Orbitz. The picture had a wrap around window on two sides of the room, but the actual room only had one standard hotel window. Immediately after getting into the hotel room my girlfriend pointed out that the bed did not appear to be queen size. We have a queen bed at home and this one looked more like a full. I called down to the main desk and politely mentioned our concern. The same lady that checked us in sounded completely disinterested and said "we don't even have anything smaller than a queen in the hotel". All I could say is "uh, ok. Thanks" We decided to just forget about it, but after sleeping on it for two nights, it was definitely smaller than our bed at home, which I know for sure is a queen. I've also slept at many other hotels with queen beds. It's slightly possible that we were both imagining that the queen bed was smaller than it actually was, but even if that's true, I was unhappy with how the desk attendant handled our concern.
Orbitz の宿泊者限定の口コミ
Wonderful New Year holiday!
My fife and I spent a wonderful 5 days during a New Year holiday season. The room was clean, all facility was working. Full kitchen was a big advantage for us. Pretty good location with walking distance to almost everything. The only one remark. If you are a lover of late breakfast, you may stay hungry.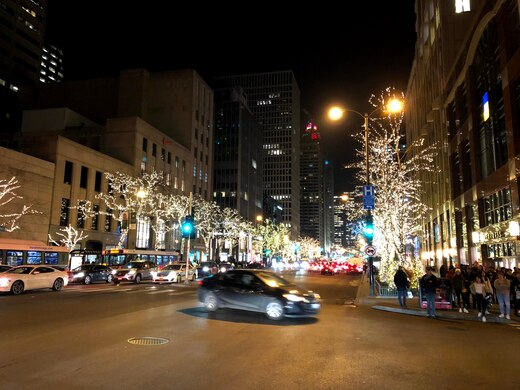 Hotels.com の宿泊者限定の口コミ
Clean, good location, good amenities fast check inn and great breakfast selection
CheapTickets の宿泊者限定の口コミ
Great place to stay especially if you have kids. It's modern, no frills with a nice kitchenette. I prepared small meals for my picky eaters easily. It's nice to have a fridge and a microwave to heat up leftovers. The free breakfast is great, we took advantage of this everyday of our stay. It's not a full continental breakfast, egg items consisted of packaged, microwaveable items but the waffle stations, bagels and fresh fruit were great. Free coffee available all day was also great. There is a really cool outdoor seating area with a fire pit. Really nice to hang out and relax. The best part was the location, 2-3 blocks away from the Chicago station on the brown line, easy access to everything. There's a Big Bus Tour stop two blocks away as well. Super convenient and really nice for the price! I would definitely stay here again the next time I visit Chicago.
Expedia の宿泊者限定の口コミ
Great Location and very Clean hotel!!! Breakfasts were good and staff was friendly
Expedia の宿泊者限定の口コミ
Not comfortable
The beds were so uncomfortable and requested extra pillows twice. Finally got them the next night. The breakfast lady was rude. The best thing was to free breakfast and location.
Hotels.com の宿泊者限定の口コミ
No on site parking. Delay in getting vehicle from valet. No visible signage on outside of building to identify the hotel. Drove past it three times
Expedia の宿泊者限定の口コミ
I loved everything. Would've been nice to have jacuzzi and other choices for breakfast
Orbitz の宿泊者限定の口コミ
Clean, free breakfast, good location. Staff was helpful.
Expedia の宿泊者限定の口コミ
Staff were friendly. Area was walking distance to several of best eating places in Chicago. Breakfast was fine except they close it early if daily food quota is reached. Remember that parking is an additional $60 daily.
Hotels.com の宿泊者限定の口コミ
Good but need to improve on breakfast
Everything was good about location and room but breakfast was a mess. Need to plan and organize better.
Hotels.com の宿泊者限定の口コミ
Hotel is Okay
Breakfast is not good at all. No fresh cook eggs. They also don't have bacon and sausage. Didn't get enough sleep because there's a dog barking. Hotel is clean though.
Hotels.com の宿泊者限定の口コミ
Awesome experience
Great accommodations at a very affordable price for the city! Spacious, clean, fabulous breakfast and very friendly staff!
Hotels.com の宿泊者限定の口コミ
Outstanding
Always amazing. This location is the best. The Customer Service just outstanding.The hotel gym is the best...i feel like its a minature La Fitness!
Hotels.com の宿泊者限定の口コミ
This was my first trip to Chicago with my 10 year old daughter. I chose this hotel based upon reviews. I wasn't disappointed! The gentleman at the check in desk were amazing. The staff were Amazon. The breakfast was great. Every morning they offered something different. And, the hotel was in the kiddie of everything! We walked to all attractions both days! The gentlemen gave me band aids for my blisters on my feet from the walking. I was so worried, as I've never been to Chicago, but this was perfect! I really enjoyed my stay.
Expedia の宿泊者限定の口コミ
Excellent!
Awesome hotel and room, great breakfast and staff.
Hotels.com の宿泊者限定の口コミ
このサイトに含まれている口コミおよび評価はお客様およびサプライヤーの主観的な意見であり、Hotels.com の意見ではありません。Hotels.com または口コミを提供している関連会社は、口コミ情報を参照したことによって万が一ユーザに不利益等が発生した場合でも責任を負うものではありません。