ザ シグネチャー アット MGM グランド (The Signature at MGM Grand)
145 East Harmon Avenue,

Las Vegas,

NV,

89109,

アメリカ

, ‏

‎0120-996-517 (通話無料)

‎
英語の口コミは、インターナショナルサイトのゲストが投稿した口コミです:
Air conditioner didn't work as expected
Hotels.com ゲストの適正な口コミ
Outstanding accommodations at The Signature! Will stay there again during my next Vegas trip!!!!
Hotels.com ゲストの適正な口コミ
"Stay at The Signature MGM"
We stayed for 3 nights in a one bedroom balcony suite. Our bathroom was huge with a deep jacuzzi bath, shower and 2 basins as well as a wc. There was also a separate shower,wc and basin. The suite was very well appointed, a great size and clean. The only downside, and this is a big consideration is that on a Wednesday evening there is an outside night club across the street that disturbed our sleep til 4 am the following morning and we were on the 29th floor.I phoned down to reception but all they could offer were ear plugs as no alternative rooms were available. We were being collected from the hotel at 6.10 as we were going on a helicopter ride into the Grand Canyon so we had very little sleep. A great place to stay but not on a Wednesday evening.
Hotels.com ゲストの適正な口コミ
"Great stay, reasonable, spacious, for a family."
Lovely stay, plenty of space for family.
Hotels.com ゲストの適正な口コミ
"Try to always stay here"
Always awesome !
Hotels.com ゲストの適正な口コミ
Romantic, relaxing, and walking distance to the strip
Hotels.com ゲストの適正な口コミ
Great stay for a week before our baby is born. We got the basic suite at MGM signature with the little kitchenette. They brought up the kitchen setup utensils as requested and it was wonderful to not eat out every single meal. Comfortable and roomy suite with a large bathroom. The only major downfall was Wet Republic pool party daily. We faced the pool and heard and felt the massive speakers during the afternoons. The worst was the Wednesday night pool party that went from 10pm-4am. It shook the whole room and was impossible to drown out the sound. We'd stay here again but upgrade to a room facing the strip and stay in tower 3, the furthest from the Wet republic pool. The walk to MGM was less than 10 minutes and it is all indoor walking. We took advantage of the pool complex and lazy river at MGM which was very nice, but requires a credit card to rent lockers and intertubes and buy drinks. Super expensive but very fun.
Hotels.com ゲストの適正な口コミ
"Secluded private perfection."
Great staff, breathtaking views, secluded location valet underground parking fabulous amenities. Overall best experience I have ever had in Las Vegas.
Hotels.com ゲストの適正な口コミ
we had a very enjoyable stay.
Hotels.com ゲストの適正な口コミ
This was our third stay at the Signature, and we have thoroughly enjoyed each visit! The staff is always pleasant, attentive, and eager to help with anything we need. The rooms are spacious and very clean and comfy. We love the options for enjoying either the three Signature pools or the MGM pool. The strip is a short walk away... We have considered trying a different hotel, but nothing beats the value and quality of the Signature!
Hotels.com ゲストの適正な口コミ
Checkin was great. The property was very nice. Loved that we could easily walk to several of the nearby hotel/casinos. And the use of the MGM pools was a huge plus!
Hotels.com ゲストの適正な口コミ
Stayed here for my birthday weekend in Vegas. We checked in early and our room wasn't ready but they still gave us a key to lounge and hang out by the pool which was nice. The pool atmosphere was nice and laid back, not too crowded like outer hotel pools. Our room was great, nice clean, and spacious. I would definitely stay there again and recommend it to friends and family.
Hotels.com ゲストの適正な口コミ
"Great rooms but too far from the strip"
The hotel is great with a good pool and access to the MGM. But it is a couple of blocks back from the strip so you either have to take a cab or walk through the covered walkways to the MGM to get anywhere. Cab's were in short supply.
Hotels.com ゲストの適正な口コミ
"LOUD, poor service, no food after 2am"
My husband and I reserved a room at the MGM signature with high hopes for a posh, relaxing week away. (Our first since becoming new parents!) boy were we ever disappointed! As we were checking in at the front desk the hotel representative made a point to offer us earplugs, and when we asked what we might need them for she explained, "well, some guests find the noise from the pool party to be a little disturbing.". Upon arriving in our room we were immediately accosted by extremely loud dance music reverberating throughout that entire side of the building.... It was SO LOUD! I called the front desk to request a room change but was told there was nothing quieter available until someone else checked out the following day. The noise continued until 4:30 am and had started up again by 10 am. We ended up having to change rooms not once, but twice to escape the noise from the Wet Republic pool party and at ok point were even offered so much as an apology from the staff. The least they could have done was comp us a night! Who builds a hotel directly above the biggest pool party spot on the strip, anyway?! Ridiculous! In addition, the staff were very slow delivering requested items to the room such as extra towels. (This took over an hour.) plus, no room service after 2am and there aren't any all night restaurants inside the hotel. I will never stay here again or recommend the hotel to friends.
Hotels.com ゲストの適正な口コミ
"Loved the hotel, but...."
This is one gorgeous hotel. The rooms, pools, and facilities are all really exceptional. The hotel doesn't have a casino and smoking isn't allowed except in the designated areas, which was perfect for me. It's a couple of blocks away from the strip, and depending on where you're aiming for then you have a couple of options with regards walking there. You can either take the air conditioned route through the hotel blocks and out via the MGM Grand, or you can take the pavement route. The issues I had with the stay here were as follows: You have a choice of valet parking or no parking. There were a couple of occasions where it got really busy and I was waiting far longer than I would have liked to. This is not me blaming the staff, who were working really hard at getting as many cars in and out as they could. The pool shuts at something like 7pm (maybe 8pm), so after a day out you don't get to sit by the pool to cool off. That makes no sense to me.
Hotels.com ゲストの適正な口コミ
"The best of both worlds"
I absolutely love the signature. It gives you that extra that you need when your way from home. Refrigerator, kitchenette,microwave etc. all that and you have use of all the facilities at the MGM Hotel and Casino. I recommend it highly
Hotels.com ゲストの適正な口コミ
Awesome hotel, good price, great location. Overall A+
Hotels.com ゲストの適正な口コミ
Very good customer service. A warm atmosphere from Valet to Housekeeping. The bellmen had a great since of humor. I like clean and this place was very clean.
Hotels.com ゲストの適正な口コミ
Very nice room and pol area. Great valet service. Good value with a short walk to MGM Grand.
Hotels.com ゲストの適正な口コミ
This hotel is 3 towers. I stayed at the newer tower 3. Few minutes walk from mgm via indoor walkway. Hotel is quiet being it's has no casino. From the towers, you'll need transportation and getting a taxi can take a while. Bed was not in the top 5 in comfort for las vegas standards. Above average sized rooms and well appointed bathroom. Would consider other non gaming hotels due to the lack of available taxis on property.
Hotels.com ゲストの適正な口コミ
"Delighted and Beyond Expectation - Gorgeous Rooms!"
It was my birthday and we had a wonderful time... the room was wonderful and romantic, with a gorgeous view. We had tickets to a cirque show which was even more splendid, especially since all we needed to do was leave our room and walk via the inside, getting a glimpse of all the hotel had to offer at the MGM also. We were delighted with our time there!
Hotels.com ゲストの適正な口コミ
I really like staying here its my 2nd time and will continue to book in future. Highly recommend it!
Hotels.com ゲストの適正な口コミ
"A bit expensive but worth it"
We arrived late in the afternoon and were greeted promptly by the valet service in front of the hotel. It was a little busy, so we opted to bring our bags in ourselves instead of waiting for a cart. The desk clerk was kind and pretty efficient. Before we knew it, we were up in our room. The room itself was quite large, and the bathroom was gigantic. Everything was spotless. The room was starting to show slight signs of age (minor wear and tear marks on the furniture), but there were no stains anywhere, and the bed was pristine, which is probably the most important feature in the room for us. The hotel is slightly off the Strip, but there is a nice covered walkway into the MGM Grand. The walkway ends up right next to the MGM Grand pool area, which was perfect, as we didn't need to walk through any part of the casino to get to the pool. Since we drove into town, we liked that the road into the hotel was less crowded than those leading to the major hotels on the Strip itself. The hotel also made it very easy to pick up our car for excursions away from the Strip area, allowing us to experience more of Vegas than we had before. The room was very quiet at night, and we had a great view in the morning.
Hotels.com ゲストの適正な口コミ
Business meetings around town, liked very much the valet parking as I came and went throughout the day. Room rate was priced correctly for budgeted corporate amount.
Hotels.com ゲストの適正な口コミ
As always good service and friendly staff. Always a favorite spot to stay.
Hotels.com ゲストの適正な口コミ
I was disappointed this time. I book it through a marketing company they have and they had check me in and check me out at the same time, so when I went to the MGM to use their pool I dido t appear in the system as we order food and beverage I couldn't charge it to my room after calling and clarifying this with the reservation department, had to walk back to my room like almost a couple of blocks and get my wallet to pay for the cold fried food and water down Arnold Palmer. Also found a p.... hair in the jacuzzi tub in the room so I never used it because it gross me out. Small details I was not happy. I live here in town it was my second stay there and was very disappointed.
Hotels.com ゲストの適正な口コミ
ザ シグネチャー アット MGM グランド (The Signature at MGM Grand)からの返信
Thank you for taking the time to provide us with your feedback. We could not be more regretful to read that your stay fell short of expectation in certain areas of the hotel. For these inconveniences, I would like to sincerely apologize. Our management team is dedicated to making the improvements necessary to our hotel. We know that your satisfaction is the key to our success and we hope to have the opportunity to welcome you back in the near future. Kind Regards, Czarina So Guest Relations
Stayed here with my girlfriend back in March, could not have asked for a nicer room, more comfy bed! The room was so quiet, it was overlooking the pool, even during the day with everyone partying down there couldnt hear a peep. Fantastic stay, wish i could go back
Hotels.com ゲストの適正な口コミ
"Great off strip location"
Loved having a balcony to watch all activity.
Hotels.com ゲストの適正な口コミ
The stay was perfect!
Hotels.com ゲストの適正な口コミ
Had a great time staying for EDC vegas, right next to wet republic as well which was a plus! Will stay every year now
Hotels.com ゲストの適正な口コミ
Mislead, not handicap friendly hotel. Booked this hotel to take mother to enjoy entertainment.
Hotels.com ゲストの適正な口コミ
ザ シグネチャー アット MGM グランド (The Signature at MGM Grand)からの返信
Thank you for sharing your comments with us. We apologize that the stay fell short of expectation in certain areas of the hotel. Please know our hotel has suites that are handicapped accessible. We also have a Guest Services team and doorman to assist with any of our guest needs. I am so sorry if this was a miscommunication. Please know that I have shared your comments with our management team in order to make the improvements necessary to our hotel. We appreciate your business and hope to have the opportunity to welcome you back in the future. Respectfully, Czarina So Guest Relations
Like that it was gated. The bell and valet were nice people. Would like to have a lot more choice on the tv
Hotels.com ゲストの適正な口コミ
The room was very nice. Clean and odor free. The couch cushions were a little worn, but not bad. The biggest problem we had with it was the long walk to the casino. My wife is handicapped and it was very difficult for her. Couple that with the fact that for a Cadillac Margarita once in the casino cost $18.00. Yikes!
Hotels.com ゲストの適正な口コミ
Me and the wife went for a four day getaway! Had a great time and the hotel and service were outstanding. Easy access to the signature pools and nice to access the MGM pools without having to walk through the Casino. One bedroom suite is well worth the price. Walk to the MGM is short and barely noticeable, even form tower 3.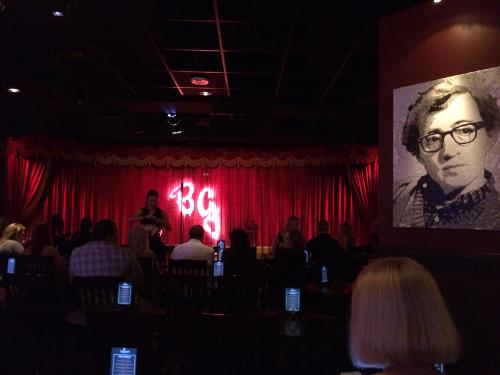 Hotels.com ゲストの適正な口コミ
"Not a fan of forced valet parking"
Outstanding rooms. Very clean and well appointed. Wish there were more restaurants closer. Hated that they only had valet parking. I feel like I'm being held prisoner when I don't have easy access to my car. But the staff was great and attentive. Not sure whether I'll be back, but it was a nice hotel room.
Hotels.com ゲストの適正な口コミ
We had a great 3 night stay at the Signature; good location & clean rooms. The hotel is too big to allow any level of personal service, but the staff were all friendly. Go out for breakfast though, there is only a Starbucks in the hotel and they over charge for everything with a very limited choice.
Hotels.com ゲストの適正な口コミ
What a great hotel. It's a little ways from all the hustle and bustle of MGM, but also close enough to head quickly over to the main MGM pool and casino + shops. The room was extremely clean and comfortable and the staff was very polite. Overall, this is a great hotel!
Hotels.com ゲストの適正な口コミ
Great stay. Favorite hotel to stay in Vegas
Hotels.com ゲストの適正な口コミ
"Great Hotel and Great price!"
Everything at this hotel was great except the guests in the rooms near ours that slam their doors. Maybe put compression arms on the doors or leave directions on a card on how to not let the door slam.One hotel we stayed at had signs in the hallways saying "Quiet Zone" Also, the very loud music parties at the pool should be disclosed before you book the room not at check in when its to late to cancel or change the reservation.At least we were able to move to the tower the farthest away. I do thank the woman at the checkin counter for that!
Hotels.com ゲストの適正な口コミ
Didn't want to leave.
Hotels.com ゲストの適正な口コミ
"Take the family, bring a swimsuit!"
Fantastic location great for family vacation. The refrigerator was a small under the counter model with a 2 burner stove. Although it is set back from "the strip " there are several moving sidewalks all covered an air conditioned between the buildings. Valet parking was included. The hotel had very nice pools. But the best part was inclusion for the big MGM pool. We will definitely stay here again.
Hotels.com ゲストの適正な口コミ
"Good location if you want to explore the Vegas Str"
Greeted well at the hotel and was offered a free upgrade to a better room. Lifts broke down one night and they didn't tell anyone. Also beware the additional 'resort fees' that they don't include in costs when booking.
Hotels.com ゲストの適正な口コミ
ザ シグネチャー アット MGM グランド (The Signature at MGM Grand)からの返信
Thank you for providing your feedback. We are pleased that you enjoyed your overall stay. Please accept our deepest apologies for any inconveniences that you encountered in regards to the elevators. We hope to make the improvements necessary and welcome you back in the future. Kind Regards, Czarina So Guest Relations
When we checked in at the MGM our reservation couldn't be found. Turned out to be at the Signature, which he told us had a kitchenette and was an 8 minute walk. I started to feel upset. Along our walk we ran into a gentleman who told us he had the same experience a few years ago and it was a great mistake. How right he was! Our room was really nice, and the kitchenette was classy. The best parts were the balcony and large walk-in shower. While we didn't have our boys with us, if I ever bring them, I would go here because you can valet park and then you are in your tower without having to walk through the casino! The walk from the Signature to the MGM was actually 13 min, and at a fast pace, but there were moving walkways most of the way. Elevators were highly efficient and very little traffic. I highly recommend!
Hotels.com ゲストの適正な口コミ
ザ シグネチャー アット MGM グランド (The Signature at MGM Grand)からの返信
Thank you so much for your review of The Signature. We could not be more pleased that it turned out to be a happy ending with you loving our hotel! Your comments are truly uplifting for our team as we strive every day to ensure that all of our guests' needs are met. Your business is truly valued and we look forward to welcoming you back in the future with your boys! Warm Regards, Czarina So Guest Relations
We loved our room,very clean and bed was great..
Hotels.com ゲストの適正な口コミ
ザ シグネチャー アット MGM グランド (The Signature at MGM Grand)からの返信
Thank you so much for your feedback. We are dedicated to our guests' utmost comfort and happiness. Please come back and visit us again for your future travel needs. Sincerely, Czarina So Guest Relations
Great stay all around.Casinos are off site which is great.Only CAveat...it's A 37 story or more hotel...if you don't like heights be sure to request a lower floor. We asked for 5th floor or below and got it. We will make this our hotel of choice in Las Vegas.
Hotels.com ゲストの適正な口コミ
ザ シグネチャー アット MGM グランド (The Signature at MGM Grand)からの返信
Thank you so much for your perfect review of The Signature. We absolutely love reading that you will be making us your hotel choice in Las Vegas! We truly value your loyalty and look forward to welcoming you back in the near future. Kind Regards, Czarina So Guest Relations
It is a good hotel.!!!!
Hotels.com ゲストの適正な口コミ
ザ シグネチャー アット MGM グランド (The Signature at MGM Grand)からの返信
Thank you for your comments. Please come back and visit us again in the future. Sincerely, Czarina So Guest Relations
A nice classy hotel That's connected to the MGM Grand near the main pool,but it's own hotel. Make sure you park at the signature valet not at the MGM valet because there not connected. It's also a very far walk from the signature to the MGM and to the Strip so bring your walking shoes. One of the things that was not good about our experience was our fridge stopped working the morning of our second day and it smelled really bad. We also were using it. We called to get it fixed and they were suppose to come service it. By the time we came back to the room later nothing was done, but they did clean our room.
Hotels.com ゲストの適正な口コミ
Couldn't ask for better! I don't know when I will go back to Vegas but I would for sure stay here every time that I do!
Hotels.com ゲストの適正な口コミ
Awesome hotel. Can't wait to go back. I highly recommend it to anyone.
Hotels.com ゲストの適正な口コミ
ザ シグネチャー アット MGM グランド (The Signature at MGM Grand)からの返信
Thank you so much for your perfect review. We could not be more pleased that you enjoyed your stay. Please come back and stay with us again in the future. Kind Regards, Czarina So Guest Relations
I loved this hotel. The room amazing. Definitely staying here again. Rooms looked exactly like in the pictures. And we really enjoyed the spa bathtub!!
Hotels.com ゲストの適正な口コミ
このサイトに含まれている口コミおよび評価はお客様およびサプライヤーの主観的な意見であり、Hotels.com の意見ではありません。Hotels.com または口コミを提供している関連会社は、口コミ情報を参照したことによって万が一ユーザに不利益等が発生した場合でも責任を負うものではありません。